Folk är vänligast i Brasilianska Florianopolis och i Hobart, Tasmanien.
Otrevligast i amerikanska New Jersey och i Pakistans huvudstad Islamabad.
Detta enligt  resetidningen Condé Nast Travelers läsare.
Charleston on the friendliest Cities top 10
Condé Nast Traveler ask their readers to rate cities on a number of factors, including "friendliness". Southern hospitality shines on that front in the Top 10. All but three of the cities are in the South, while a total of five towns in the stereotypically brash Northeast earned spots on the mean-city list.
1. Charleston, South Carolina
Score: 91.5
With sand, sun, history, good food, and friendly people, Charleston is a consistent hit with the travelers who venture to this gracious and beautiful city, with high scores for ambience, restaurants and culture. Nearby beaches and impressive architecture draw visitors, but it's the insanely nice locals who enhance magnificent bed and breakfasts and amazing shopping. "The charm of this city brings me back every year" praised one devoted fan.
2. Galena, Illinois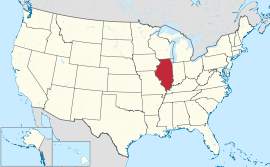 Score: 87.9
"When I want to treat myself or lift my spirits—I visit Galena". A "quaint" city that was once home to President Ulysses S. Grant, is also well known for its  welcoming atmosphere. Those who make the trip to this former mining town find it relaxing, with plenty to do. After all, this "step back in time" has neat shopping and historical sites to spare.
3. Savannah, Georgia
Score: 87.8
The oldest city in Georgia, Savannah combines a very friendly atmosphere with lovely places to stay and eat, and lots of museums that beg to be explored. Its warm local vibe spurred one visitor to rave, "If you want to feel like you are returning home after being away for some time, this is the city to  visit". Simply put, you can't have a bad time in Savannah.
4. Asheville, North Carolina
Score: 87.5
For great locally sourced food and friendly people, savvy travelers head to Asheville, known for its compelling combination of free thinkers and Southern hospitality. A vibrant local art scene, plenty of microbreweries, and excellent restaurants make for a city with hidden treasures around every corner. Visitors insist that above all, it's the "conscientious locals" who truly make this welcoming metropolis a fun, quirky place to visit.
5. Austin, Texas
Score: 85.2
It's no secret that Austin has plenty of amazing music and food. Lesser known is the city's laid back and friendly local population, which promotes a young, healthy vibe. Locals and tourists alike revel in Austin's diverse culture, unusual shopping, and great history. As one visitor puts it: "Austin is weird—in such a wonderful way!".
6. Jackson, Mississippi
Score: 83.0
Visitors to Mississippi's capital and most populous town note that  friendly people and great food make it a worthy stop. Its streets are steeped in history and dotted with green and pretty public spaces. Take an afternoon to sample wonderful barbeque and chat with "lovely" residents.
7. Natchez, Mississippi
Score: 83.0
Known for well-preserved relics of pre-Civil War architecture, including very beautiful antebellum houses, Natchez also boasts a sweetly Southern resident community. The hospitable population and slower pace of life make Natchez an amazing town to visit and relax. In fact, this great undiscovered location made one reader "feel like a real Southern Belle".
8. Telluride, Colorado
Score: 82.9
Already popular with in-the-know skiers who admire its fantastic terrain, Telluride is also lauded for its friendly people. Wonderful restaurants and great live music options add to its charms, and longtime fans also urge new visitors to check out the summer festivals that this overlooked gem has to offer. The temperatures might be cold in sophisticated Telluride, but the locals certainly aren't.
9. Sonoma, California
Score: 82.9
Travelers searching for a down-to-earth alternative to Napa should look no further than Sonoma, praised for its laid-back style and amazing wines.  A fabulous destination for foodies, visitors find Sonoma to be charming and picturesque with a "quaint, yet up to date" vibe.  But above all, it's known to be a wonderful place to unwind and just enjoy the day.
10. Branson, Missouri
Score: 82.8
A throwback to gentler times, Branson is a popular destination for visitors looking for a Southern twist on great family entertainment for all ages. Newcomers to Branson also find themselves falling for the good folk who call the city home. "The people are terrific, the shows are fun, and the area is peaceful and beautiful",  says one fan of the area, which plays host to dozens of theaters, wineries, and tourist-friendly attractions. Fun is at every turn.
---
Permissions in this forum:
You
cannot
reply to topics in this forum