The modern society 1975

Jamtli Museum, in Östersund, Sweden, have constructed a block with buildings from 1975.
The reconstruction of this colorful decennium was made at a cost of 14.4 million SEK.
The exhibition is called "The modern society 1975" and is open from 24th of June until the 19th of August.

The year was 1975 when...
Margaret Thatcher was elected to toryleader in Great Britain.
Sweden hosted the Eurovision Song Contest, since ABBA won with "Waterloo" in 1974.
Rod Stewart released "Sailing".
A new traffic law was introduced. You have to use seatbelts if you are aged 15.

CS Events called Jamtli and asked if they could have a concert with Status Quo.
They have read aboute the 1970's project there and thougt that Jamtli would be
a perfect fit for these veterans.
Do you remember Caroline, Rockin All Over The World and Whatever You Want...
If so, make a note of 20th of july in your calendar as well.

Friday 20th of july 2012
The evening is introduced by The Big Rockets at 19.30
Kingen plays at 20.20
And Status Quo begins at 21.30

Jamtli
Museiplan
Östersund

Order tickets at Ticnet.se

Golden Circle
590.00 SEK

Unnumbered tickets
510.00 SEK
These are the houses that has been built for the exhibition.





The exhibition is permanent so it is possible to visit in the future as well.
A 4th older house is constructed close by, where a couple from the Green Wave movement is suppoused to live.
It is a roleplay, so there are people in the houses interacting as if it was another day in their lives anno 1975.




This is the livingroom in the brick house.




The room for the daughter in the family.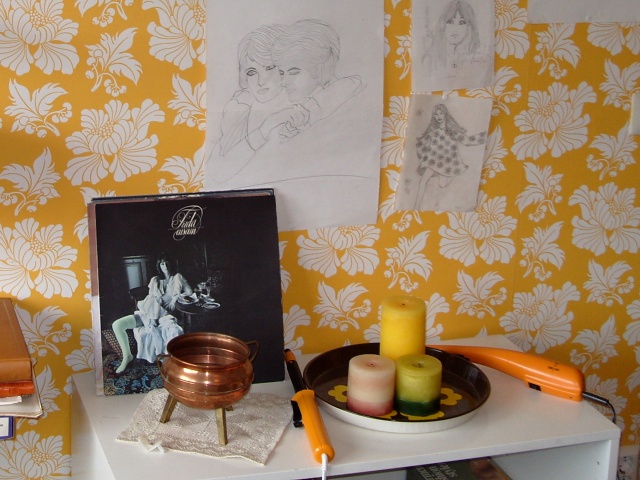 The room in the basement for the son.


VIDEO
Similar topics
---
Permissions in this forum:
You
cannot
reply to topics in this forum