Dennis Åsberg and Peter Lindberg did the biggest discovery in their lifes.
On 87 meters deep in the middle of the Baltic Sea, they discovered a circular object
with a circumference of 180 meters and 60 meters in diameter.
Peter Lindberg has drawn a picture to explain how the circular object is attached to its foundation.
On the last trip they managed to acquire samples from the unexplainable object.
The samples has been sent to analysis and more info will be provided as soon as the results arrive.
Preliminary lab tests have been made by experts at the Weizmann Institute of Science and the Institute of Archaeology.
Micromorphology of Archaeological Sediments and Infrared Spectroscopy shows that the piece of basalt rock
that was recovered from the circular shaped anomaly has burned organic material on it.
Further analyzes will hopefully show what kind of material it might be, and even try to date it.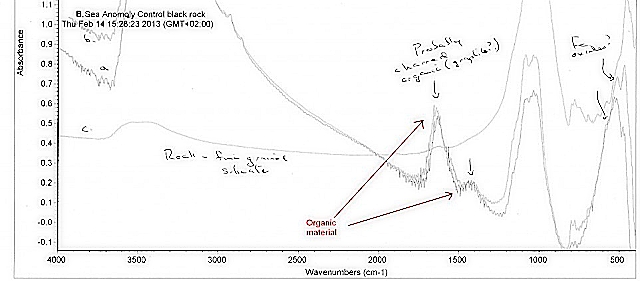 Similar topics
---
Permissions in this forum:
You
cannot
reply to topics in this forum